Always consider hidden risks
​
Canadian Technical Charts Potpourri
October 24 2016 ( From TradingView, CNN Money )
If you would like to receive our free daily markets updates, please

Sign-up
Last week, Canadian Stocks (XIU ETF) outperformed the SP500 Index
​(SPY ETF) as oil price slighlty up and the Canadian Banks did breakout.
​
​​Some Technical Charts and Short Comments on Canadian financial products:
​1) XIU ETF (iShares S&P/TSX 60 Index ETF) broke the Resistance from a tiny
​Weekly Rising Wedge, all that within a Weekly Uptrend Channel.
​ (
See first
cha
rt below
, Blue trendline - Ellipse)​​
​
2) ​XIU ETF (iShares S&P/TSX 60 Index ETF) on a Weekly Relative Basis
compare to the Mighty SP500 Index (SPY ETF), still outperform slightly ​since
​bottoming out in ​December 2015!​ (See second chart below - Blue trendline)​

​3) XFN ETF (iShares S&P/TSX Capped Financials Index ETF) broke last week
the Resistance of ​a steep Weekly Rising Wedge since February 2016.
​As Financials are 38.8% (no typo) of the ​XIU ETF, it become a must follow...
​(See third chart below - Left - Blue trendlines)​​


4) XEG ETF (iShares S&P/TSX Capped Energy Index ETF) broke two weeks
​ago a Rising Wedge Resistance Trendline. Bulls need to protect that Trendline
​at all costs from now on. As the Energy Sector is 21.5% of the ​XIU ETF.
(See fourth chart below - Right - Blue Trendline - Ellipse)

​​​5) Canadian Dollar/US$ (USDCAD) is testing the Resistance of a Weekly Rising Wedge.
(See fifth chart below - Blue Trendlines)​

6) XBB ETF (iShares Canadian Universe Bond Index ETF) is rebounding from a Weekly Support Trendline that started back since November 2015 as the BOC was dovish. (See sixth chart below - Blue Trendline - Ellipse)​​
​​
7) Canadian VIX Index (​SPTSX60 Volatility) is in strong Compression from a Weekly Falling Wedge.
​(See seventh chart below).
​
8) Natural Gas Futures (NG2-NYMEX) broke last week a Weekly Resistance from February 2014!.
​(See eight chart below - Blue trendline - Ellipse)
​​
9) Light Crude Oil Futures (CL2-NYMEX) is getting near a Major Resistance Trendline within a Major Rising Wedge Technical Pattern. (See ninth chart below - Grey Trendlines)​

​​Financials and the Energy sector are 60.3% of the XIU ETF... Also, Nat Gas is doing well...


​​
tatisticCode" src="Scripts/stats-tracking.js">
"To fight and conquer in all your battles is not supreme excellence; supreme excellence consists in breaking the enemy's resistance without fighting."
​
-Sun Tzu, the Art of War


Canadian Technical Charts Potpourri $SPY #sp500 #usdollar #bonds #gold #stocks #investing #trading #spy #dxy #bonds #gold #vix
Weekly Chart ( Candles )
XBB ETF (​ iShares Canadian Universe Bond Index ETF )
​Volume ( Bottom Blue Area )​


Weekly Chart
​SPTSX60 Index ( XIU ETF - Top Panel - Candles )
​XIU ETF Volume ( Bottom Panel - Blue Area )​​

​Weekly Chart ( Candles )
​Natural Gas Futures ( NG2 )
​Volume ( Bottom Blue Area )​​
​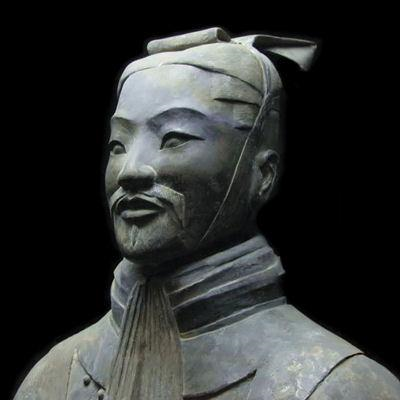 ​​Weekly Chart ( Candles )
​Canadian Dollar/USD pair ( USDCAD )

Weekly Chart
RATIO​
​SPTSX60 Index over SP500 Index ( XIU ETF over SPY ETF - Candles )
​​​

Weekly Chart
​SPTSX Financials ( XFN ETF - Top Panel - Candles )
​XFN ETF Volume ( Bottom Panel - Blue Area )​​

Weekly Chart
​SPTSX Energy ( XEG ETF - Top Panel - Candles )
​XEG ETF Volume ( Bottom Panel - Blue Area )​​

Weekly Chart ( Candles )
TMX SPTSX60 Index Volatility (​ VIXC )

​Weekly Chart ( Candles )
​Oil Futures ( CL2 )
​Volume ( Bottom Blue Area )​​
​