Always consider hidden risks
​
Monthly Technical Charts Potpourri

July 02 2017 ( From TradingView, CNN Money )
If you would like to receive our free daily markets updates, please

Sign-up
June was not a great month for investors for stocks and for bonds in terms
​of performance compare to May as higher Volatility prevail;
​As SPY ETF is up +0.1% in June, ​it ​was ​+1.4% in May
​and for the TLT ETF , +0.5% and +1.6% respectively (excluding dividends).

Not surprising to see with that kind of performance as the ​sentiment index
(​Fear and Greed Index from CNN Money) kept the Neutral stance from the
​month of June 2017.

​Some Monthly Technical Charts and Comments on financial products:

​
​1) SPY ETF is at +16.0% from its previous low reached on November 4 2016,
​not adjusted with dividend payout. ​(See first chart below)​ Still into a Monthly
​Uptrend Channel and made a new high ever in June with a Doji Tech Pattern.​
​-​​ SPY ETF broke in February the Major Monthly Resistance Trendline that
​started back ​since October 1 2007. ​​​​(See first chart below - Red Trendline)​
​Bulls need to protect that Trendline (now become major support) at all costs.​
​​​- SPY ETF continue to have very low Monthly Volume trading environment
​since the mega Bull Trend began in 2009; it is puzzling me as in a new high
​ever, we should have seen rising trading volume...​​

​2) QQQ ETF (formerly known as "the "NASDAQ- 100 Index Tracking Stock) finally made a Breakout on a Monthly basis back in August 2016 from a Major Resistance Trendline that started back since March 2000!
​QQQ ETF is down -2.5% in June and up +21.3% since the previous low on November 4 2016. The Technology Sector is under Performing the SP500 Index as the QQQ ETF did make a new high in June but unable to close higher. Bulls need to protect at all costs the Monthly Uptrend Channel. Almost a Bearish Engulfing Pattern.

​
(See second chart below - Channel)​
​
3) The Hang Seng Stock Index closed at the end of April 9.7% below its previous peak reached on April 2015. But the main interesting technical factor, is that the Hang Seng is still lagging tremendously the Mighty SP500 Index and now testing the previous Breakdown Monthly Trendline as shown by the third chart below (red trendline).​ Hang Seng Index at Technical Crossroads.

​​​​​​4) XIU ETF (iShares S&P/TSX 60 Index ETF) is at -4.8% from its previous peak reached on February 15 2017.
​(See fourth chart below) Broke in May 2017 the Major Monthly Uptrend Channel.
- XIU ETF broke the Monthly Resistance of a previous Major Top Trendline (that started back since June 2008) for the ​SP TSX60 Composite ​Index (XIU ETF) in May 2017. Bulls failed to stay over that Trendline.

​
​​​(See Fourth Chart Below - Thick BlueTrendline)​.

5) US Dollar Index (DXY) unable to stay above the Major Monthly Trendline that started since March 2015 (grey trendline). Bulls failed to protect the Weekly Support Trendline (from July 2014); it did break in May 2017. A Weaker US Dollar should be seen as a riskier financial environment for US Financial Assets and still my main risk factor to follow. ​
​
(See fifth chart below - Brown Trendline)
​​​​​​​6) TLT ETF (iShares 20+ Year Treasury Bond ETF) broke in November 2016 a Major Monthly Support Trendline that started back since January 2014 from a Rising Wedge. Still Into a Monthly Uptrend Channel. but rejected strongly when tested the Resistance Zone..​​​​
​(See six chart below - Blue Trendline)​
​
​​​7) Gold Futures still into a Major Monthly Wedge Technical Pattern that started back ​on October 2008. Tested and Rejected the Resistance Trendline.
​​​​​(See seventh chart below - Thick Blue Trendlines)​
​8) Oil Futures broke a Monthly tiny Rising Wedge in March 2017.

(See seventh chart below - Yellow Trendlines)

​
​
​Simply stated, the Trumpification of Financial Markets in November 2016 (pro-growth and reflation theme within a protectionism bias) repriced violently stocks vs bonds, US Dollar Index vs Gold... Into Fading Phase...

​​I still think that we must realize that the US Dollar direction will drive markets going forward. That build up of positions from domestic and foreigners into US financials assets is more and more at the mercy of the US Dollar behavior. Starting to see too much weakness in the US Dollar Index as seen lately could be the hidden risk here for the global markets...

​​
​​
tatisticCode" src="Scripts/stats-tracking.js">
"To fight and conquer in all your battles is not supreme excellence; supreme excellence consists in breaking the enemy's resistance without fighting."
​
-Sun Tzu, the Art of War


Monthly Technical Charts Potpourri $SPY #sp500 #usdollar #bonds #gold #stocks #oil #commodities #risk
Monthly Chart ( Candles )
TLT ETF (​ iShares 20+ Year Treasury Bond ETF )
​Volume ( Bottom Blue Area )​


Monthly Chart
​SP500 Index ( SPY ETF - Top Panel - Candles )
​SPY ETF Volume ( Bottom Panel - Blue Area )​​

​Monthly Chart ( Candles )
​Gold Futures ( GC1 )
​Volume ( Bottom Blue Area )​​
​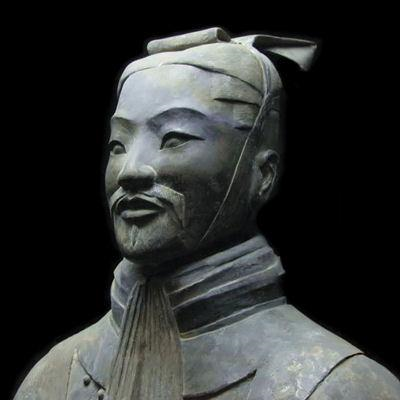 ​​Monthly Chart ( Candles )
​US Dollar Index ( DXY )

Monthly Chart
​SPTSX60 Index ( XIU ETF - Top Panel - Candles )
​XIU ETF Volume ( Bottom Panel - Blue Area )​​

Monthly Chart
​NASDAQ 100 Index ( QQQ ETF - Top Panel - Candles )
​QQQ ETF Volume ( Bottom Panel - Blue Area )​​

Monthly Chart
​Hang Seng Stock Index ( Top Panel - Candles )
​

​Monthly Chart ( Candles )
​Oil Futures ( CL2 )
​Volume ( Bottom Blue Area )​​
​