Always consider hidden risks
​
US Financial Markets: Pressure Cooker Still On?
August 15 2016 ( From TradingView )
If you would like to receive our free daily markets updates, please

Sign-up
The Situation
​​
We just start to realize how deep the correction near the end of the month
​of June was on the US Equity Market and all that a courtesy of Brexit Fears.
From the pre-Brexit close made on June 23 2016 at 210.81 ​on the SP500 Index
​(SPY ETF), to post-Brexit close 2 trading sessions after on June 27 at 199.60,
​a drop of 5.3%, a level reached in mid-March 2016.

​​​

Rebounding from those technical levels was quite a statement
​from Mr Market
​b
ut few of us realize that the the post-Brexit panic was in fact an opportunity
for portfolio managers to rebalance at the end of month/quarter from cash
​and bonds to stocks. Also,the relative flight to quality and liquidity was in
​strong favor of US Equities​​.


​​Since then, a quite atypical rally occured as the Breakout on SPY ETF on
​July 8 2016 failed to bring much interest as trading Volume continue to shrink.
At a time were the market is complacent for some, overvalued for others,
for me the missing link is a complete lack of Volatility. Few of us realize that
​we are at the turning point in terms of seasonality on SP500 Index Volatility know as VIX.
Read also: VIX near seasonal low ahead of most volatile time of the year
​​​
​So as few of us realize is that most of the main US Financial Assets are under wedge technical pattern ready to breakout or breakdown.

As shown by the charts below (Thick Blue Trendlines) on a daily basis, it become obvious to me that we have now the Ultimate US Financial Assets Pressure Cooker ready to explode...​​

Almost a Financial Conundrum to me to have in the same week, all those technical patterns quite similar; as they might say, all planets are aligned here to have a rise in Volatility...

A very atypical ​​technical way indeed and something have to give. I think the US Dollar Index (DXY) is key to that to resolve that financial imbroglio. If we start to see the US Dollar weakening, the party will be over for US Financial Assets in terms of performance and low Volatility...
​​


​​
tatisticCode" src="Scripts/stats-tracking.js">
"To fight and conquer in all your battles is not supreme excellence; supreme excellence consists in breaking the enemy's resistance without fighting."
​
-Sun Tzu, the Art of War


US Financial Markets: Pressure Cooker Still On? $SPY #investing #trading #SP500 #stocks #spy #dxy #bonds #gold #vix
Daily Chart ( Candles )
TLT ETF (​ iShares 20+ Year Treasury Bond ETF )
​Volume ( Bottom Blue Area )​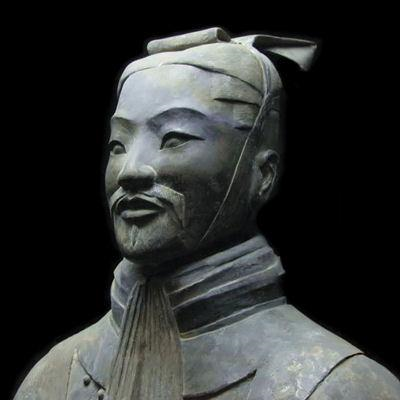 Daily Chart ( Candles )
​SP500 Index ( SPY ETF )
​Volume ( Bottom Blue Area )​​

​Daily Chart ( Candles )
​US Dollar Index ( DXY )
​

​Daily Chart ( Candles )
​Gold Futures ( GC2 )
​Volume ( Bottom Blue Area )​​
​