Always consider hidden risks
​
US Technical Charts Potpourri
November 07 2016 ( From TradingView, CNN Money )
If you would like to receive our free daily markets updates, please

Sign-up
Last week, US Stocks were still under pressure as the US election did bring
​some profit taking: ​December Fed Rate-Hike Odds Seen Plunging on Trump Election Win
​
​​Some Technical Charts and Short Comments on US financial products:
​1) SPY ETF (SPDR S&P 500 ETF) broke two weeks ago a Major Support
​Trendline that started back since February 8 2016 week. (
See first
cha
rt below
,
​ Grey trendline)​​ and the previous breakout trendline so critical for Bulls.
​(See first chart below - Red Trendline - Ellipse)
​
2) VTI ETF (Vanguard Total Stock Market ETF) comprised of 3613 US Stocks
(so for me it is the Total Market Index) broke also two weeks ago a Major
​Support Line like ​the SP500 Index. (See second chart below - Blue Line)​​
​​and closed at the support of the Weekly Downtrend Channel (Grey - Ellipse).
​
​​3) ​QQQ ETF (NASDAQ- 100 Index Tracking Stock) broke a few weeks ago a
​Weekly Support Trendline from a steep Rising Wedge. (See third chart below -
​Left - Blue trendline - Ellipse)​​. It did retest the Resistance and failed to break.


4) TWOK ETF (SPDR Russell 2000 ETF) broke the Major Weekly Support Trendline from a Rising Wedge and also a Weekly Downtrend Channel two weeks ago. (See fourth chart below - Right - Blue Trendline)

​​​5) DXY Index (US Dollar Index) broke a steep Weekly Uptrend Channel: US election looming bring some profit taking from foreign investors. Now into a new Weekly Downtrend Channel. (See fifth chart below - Channel)​

6) TLT ETF (iShares 20+ Year Treasury Bond ETF) since breaking the weekly support trendline four weeks ago is in a correction phase and now testing the 52 Weekly Moving Avg. (See sixth chart below - Green Line)​​
​​
7) VIX Index (​SP500 Volatility-CBOE) is in strong Compression Mode and testing the Weekly Resistance Trendline. It reached the highest level since the Brexit fear phase. (See seventh chart below - Ellipse).
​
8) Copper Futures (HG2-COMEX) is rebounding nicely from a Weekly Support Trendline.​(See eight chart below)
​​
9) Light Crude Oil Futures (CL2-NYMEX) broke a Major Support Trendline from a Major Rising Wedge Technical Pattern. (See ninth chart below - Grey Trendline - Ellipse)​

​​All US Dollar driven week again as profit taking from foreigners and domestic players mainly in stocks; high beta stocks hit quite badly (FANG). SKEW hit the highest level since Brexit. Expect an atypical behavior for markets til the US election. Copper and Bitcoin behavior are the surprise this week for me...


​​
tatisticCode" src="Scripts/stats-tracking.js">
"To fight and conquer in all your battles is not supreme excellence; supreme excellence consists in breaking the enemy's resistance without fighting."
​
-Sun Tzu, the Art of War


US Technical Charts Potpourri $SPY #sp500 #usdollar #bonds #gold #stocks #investing #trading #spy #dxy #bonds #gold #vix
Weekly Chart ( Candles )
TLT ETF (​ iShares Year Treasury Bond ETF )
​Volume ( Bottom Blue Area )​


Weekly Chart
​SP500 Index ( SPY ETF - Top Panel - Candles )
​SPY ETF Volume ( Bottom Panel - Blue Area )​​

​Weekly Chart ( Candles )
​Copper Futures ( HG2 )
​Volume ( Bottom Blue Area )​​
​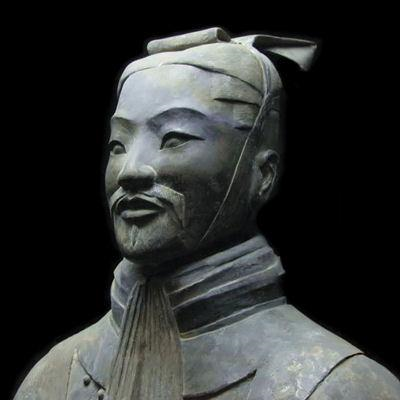 ​​Weekly Chart ( Candles )
​US Dollar Index ( DXY )

Weekly Chart
​US Total Stock ETF ( VTI ETF )


Weekly Chart
​NASADQ 100 Index ( QQQ ETF - Top Panel - Candles )
​QQQ ETF Volume ( Bottom Panel - Blue Area )​​

Weekly Chart
​Russell 2000 ( TWOK ETF - Top Panel - Candles )
​TWOK ETF Volume ( Bottom Panel - Blue Area )​​

Weekly Chart ( Candles )
CBOE SP500 Index Volatility (​ VIX )

​Weekly Chart ( Candles )
​Oil Futures ( CL2 )
​Volume ( Bottom Blue Area )​​
​