Always consider hidden risks
​
US Technical Charts Potpourri
May 15 2017 ( From TradingView, CNN Money )
If you would like to receive our free daily markets updates, please

Sign-up
The Trumpification of Financial Markets (pro-growth and reflation theme within
​a protectionism bias) start to regain some traction after the Healthcare bill
was approved two weeks ago giving back some hope on ​the rest of his agenda.
​
​Some Weekly Technical Charts and Short Comments on US financial products:
​1) SPY ETF (SPDR S&P 500 ETF) is still above the previous Weekly Break Out
​Trendline that is critical for Bulls. Still Into a Weekly Uptrend Channel.
​ (
See first
cha
rt below -
Channel + ​Blue trendline)​​
​
2) VTI ETF (Vanguard Total Stock Market ETF) comprised of 3613 US Stocks
(so for me it is the Total Market Index) near the previous Weekly breakout
​Trendline from April 2016. ​(See second chart below - Top Grey Trendline).
​
​​3) QQQ ETF (NASDAQ - 100 Index) New High again last week and rebounding
​from ​the the Major Previous Weekly ​Break Out Trendline of ​a Rising Wedge​
​(See third chart below - ​Left-Blue)​​. Still lead tremendously the market.
​

4) Apple Shares (AAPL) broke the Weekly Resistance Trendline.
​(See fourth ​chart ​below - Right - Red Trendline) Becomes Major Support
Trendline that Bulls need to protect at all costs.​
​
​​​5) DXY Index (US Dollar Index) broke two weeks ago the Support Trendline (See fifth chart below - Blue Trendline)​ and tested the Weekly Falling Wedge Support (Red Trendlines); Strong Price Compression.
​
6) TLT ETF (iShares 20+ Year Treasury Bond ETF) broke three weeks ago the tiny Weekly Uptrend Channel.
​(See sixth chart below - Channel)​​ Into a new tiny Weekly Downtrend Channel.
​​​
7) VIX Index (​SP500 Volatility-CBOE) strong weekly compression within a Falling Wedge (See seventh chart below - Grey). Back at the Major Support Trendline. Lowest Weekly close since June 30 2014!
​​​​
8) Copper Futures (HG2-COMEX) broke twelve weeks ago a Weekly Support Trendline.​ (See eight chart below-Red Trendline) and still into a Weekly Downtrend Channel.
​​
9) Light Crude Oil Futures (CL2-NYMEX) broke violently the Old Weekly Rising Wedge Support Pattern two weeks ago. ​​(See ninth chart below - Grey Trendline - Ellipse).​

​​The Market is back on the upside since SPY ETF broke the weekly resistance trendline from a downtrend channel three weeks ago. Bulls need to protect the Weekly Uptrend Channel.


​​
tatisticCode" src="Scripts/stats-tracking.js">
"To fight and conquer in all your battles is not supreme excellence; supreme excellence consists in breaking the enemy's resistance without fighting."
​
-Sun Tzu, the Art of War


The Trump Experiment - Financial Markets $SPY #sp500 #usdollar #bonds #gold #stocks #investing #trading #spy #dxy #aapl #copper #vix
Weekly Chart ( Candles )
TLT ETF (​ iShares Year Treasury Bond ETF )
​Volume ( Bottom Blue Area )​


Weekly Chart
​SP500 Index ( SPY ETF - Top Panel - Candles )
​SPY ETF Volume ( Bottom Panel - Blue Area )​​

​Weekly Chart ( Candles )
​Copper Futures ( HG2 )
​Volume ( Bottom Blue Area )​​
​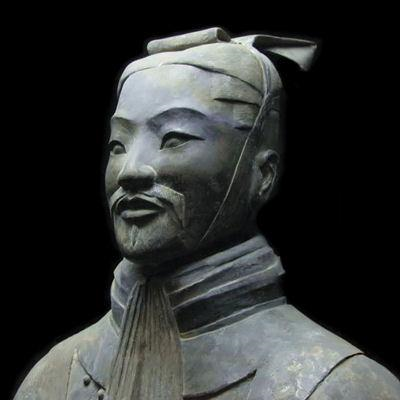 ​​Weekly Chart ( Candles )
​US Dollar Index ( DXY )

Weekly Chart
Vanguard Total Stock Market​ ETF ( VTI ETF )


Weekly Chart
​NASDAQ 100 Index ( QQQ ETF - Candles)
​

Weekly Chart
​Apple Shares ( AAPL )
​Volume ( Bottom Panel - Blue Area )​​

Weekly Chart ( Candles )
CBOE SP500 Index Volatility (​ VIX )

​Weekly Chart ( Candles )
​Oil Futures ( CL2 )
​Volume ( Bottom Blue Area )​​
​