Always consider hidden risks
​
Financial Markets: Brace for Volatility?
June 13 2016 ​( From TradingView, CNN Money )
If you would like to receive our free daily markets updates, please

Sign-Up
​​The Situation
​
​
​
In these Greedy Times (the Fear and Greed Index from CNN Money is
​coming from Extreme Greed Level of 81 as of June 8), it is interesting
​to look at the big picture
i n terms of financial markets that may explain
​a lot why we are
under a Volatility macro phase upwave.​​
I will show you some Weekly Charts that are near or within a breakout
​or breakdown technical pattern. All Weekly Wedges, Triangles or
Pennant Technical Pattern ready to explode.​
Little explanation will be given; it is pure Major Technical Levels
most of Financial Markets are close to test and could bring as History
​suggest a
potential severe spike in terms of financial volatility.
​
​
Here are the main Weekly Charts:
1) ​​​SP500 Index (SPY ETF) rejecting a Major Resistance Trendline that started back on the week of May 18 2015
(See First Chart Below - Red Trendline - Ellipse)​
​
2) ​US Bonds are in a Major Breakout process (taking the TLT ETF as a proxy : iShares 20+ Year Treasury Bond ETF) as it did test the previous weekly high of 135.25 this week.
​(See Second Chart Below - Red Trendline - Ellipse)​
​
3) ​The VIX Index just broke a Weekly Resistance Trendline and quite near of getting over that narrow weekly channel that we re stuck since April 2016.
​(See Third Chart Below - Grey Trendline - Ellipse)
​
4) ​​The Emerging Market Currencies (CEW ETF) ​​rejected last week a Major Resistance Trendline thta started back since the week of July 21 2014.
​
(See Fourth Chart Below - Grey Trendline - Ellipse).
​

5) And for my Canadian followers, the SPTSX 60 Index (XIU ETF) is trading within a Steep Weekly Rising Wedge
(See Fifth Chart Below - Red Trendlines - Ellipse).
​
​
All those factors will keep the risk of spike in volatility high and make the next few weeks as the most potential volatile for financial assets.
​


​
​

Louis Pasteur
"Chance favors the prepared mind."

Financial Markets: Brace for Volatility? $SPY, $USDCNY #Trading #investing #yuan #SP500


SP500 (SPY ETF)
Weekly Chart - Candles


TLT ETF (​ iShares 20+ Year Treasury Bond ETF )
Weekly Chart - Candles​


SP500 VIX Index
Weekly Chart - Candles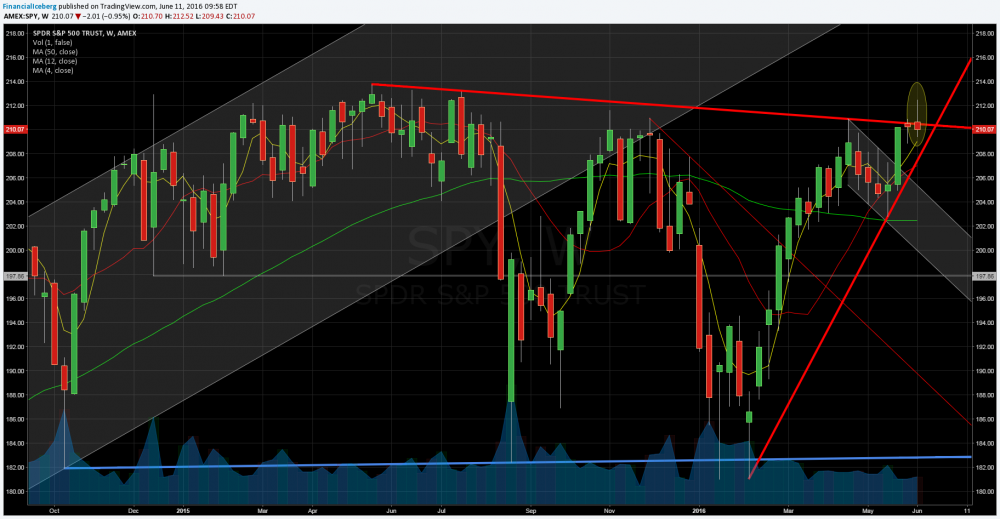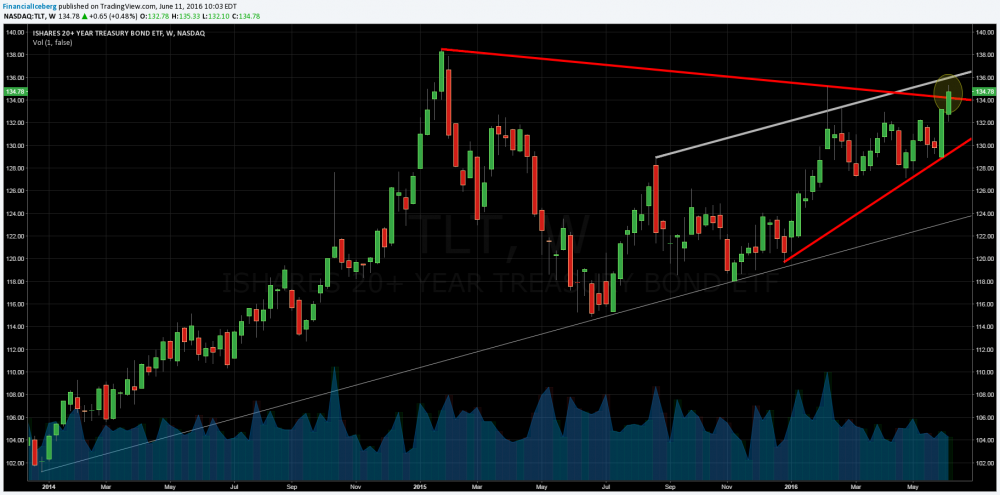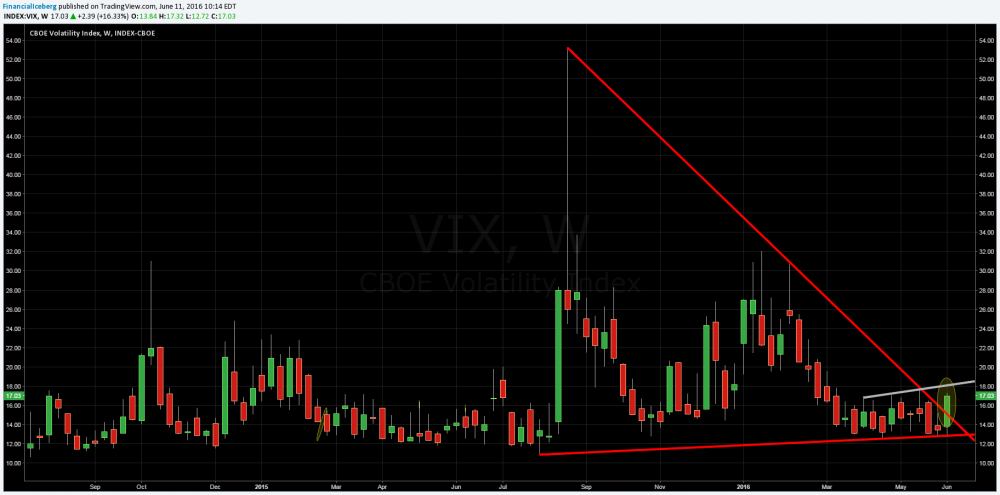 CEW ETF (Wisdomtree Emerging Market Currency - Candles )
​EEM ETF (iShares MSCI Emerging Market - Blue Line )
Weekly Chart​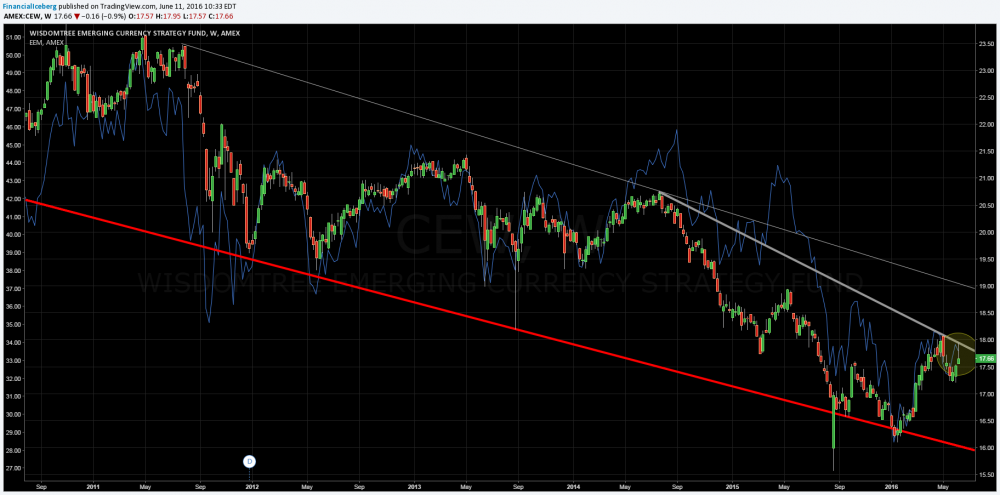 SP TSX 60 Index (XIU ETF )
Weekly Chart - Candles